Solutions
Retail & Warehousing
Detect the unauthorized presence of an intruder's cell phone at your warehouse or retail premises after hours.
Proactive intrusion detection technology gives security staff a head start before a costly crime occurs.
Add a layer of security by detecting the presence of a cell phone. Make sure you take every possible precaution to protect valuable goods in your retail or warehouse premises. With more than 9 out of 10 Americans owning a cell phone, the chances are good than any intruder will be carrying one.
Cellbusters' Zone Protector is a powerful, easy-to-deploy device that constantly scans for cell phone activity and can immediately alert security staff to the presence of an intruder. Detection is not limited to line-of-sight or to the perimeter of premises, making it the ideal complement to infrared motion detectors and door and window sensors.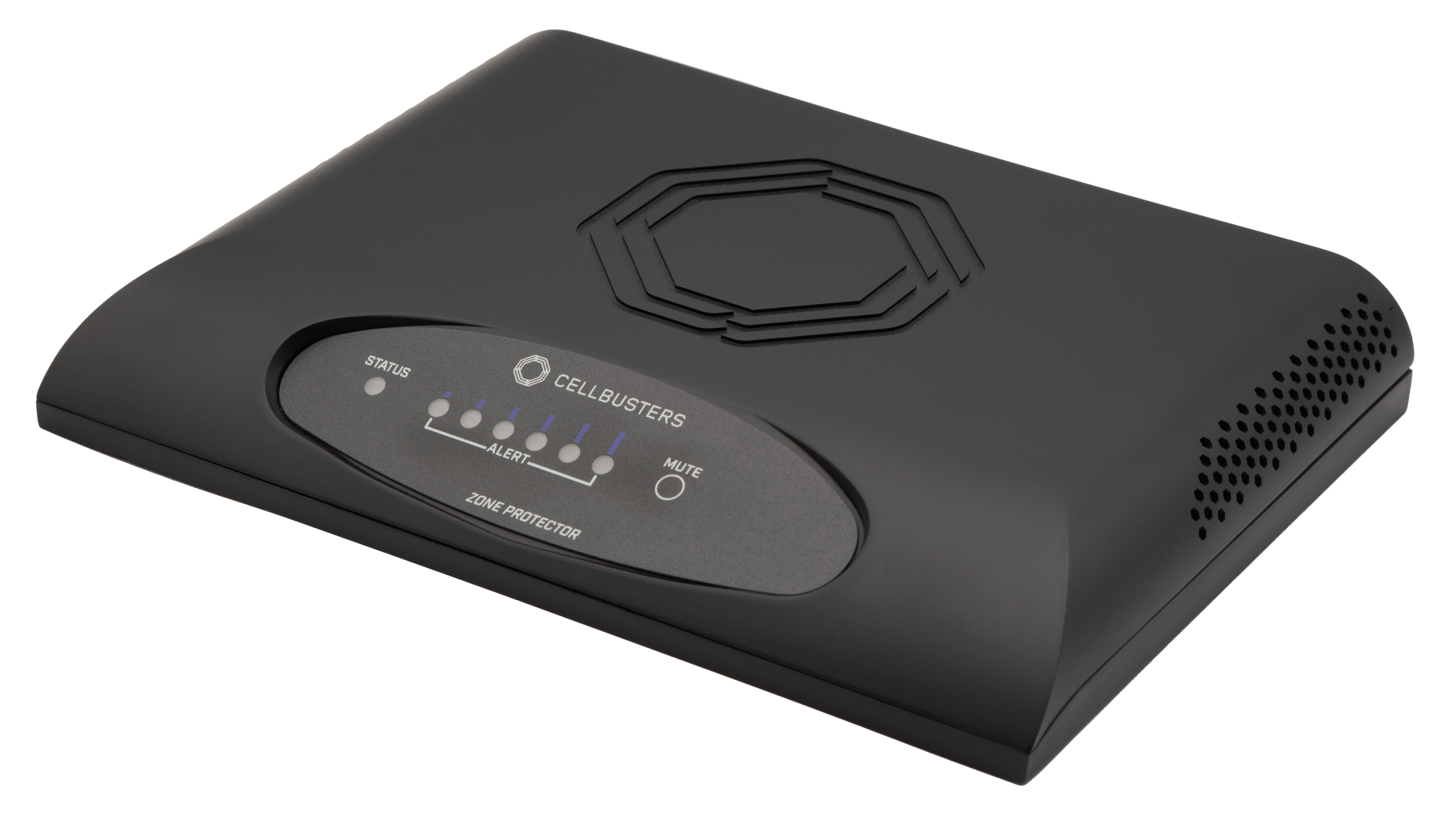 Cellbusters Zone Protector™
Cell Phone and RF Detector
Zone Protector™ continuously scans for cell phone activity – and other user-selectable RF transmissions. Capable of detecting all cellular activity including short text messages and cell phone registration pulses. Alert options include visual alert or silent logging once cell phone is detected. Use in combination with Zone Manager™ to log and display alert activity on a map of the facility making it easier to detect and apprehend the intruder.
Detects all cell phones (standby, texts, data and calls)
Wide variety of alert options
Relay activation on alert to control or shut down other devices on detect
Power over Ethernet (POE) as standard for easy deployment
Adjustable detection radius for smaller retail premises or for larger warehouses and storage yards
A/C Power adapter (optional internal rechargeable battery for portable use)
Works out of the box making it easy to deploy
Software upgradable as new protocols emerge
Fully supported – US Technology – CE and FCC Certification
Centrally detect cell phone activity throughout your facility in real time. Zone Manager is the perfect software solution for large sites with one or more distributed Zone Protectors. Get immediate notifications as soon as cell phone activity is detected, helping you quickly respond to intruders.
Zone Manager™ is a powerful yet easy-to-use tool that delivers real time information about unauthorized access to premises.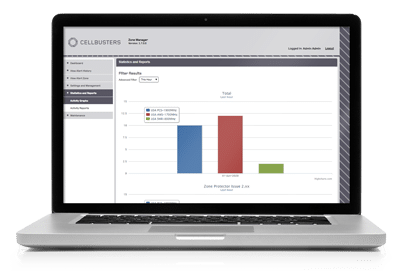 Cellbusters Zone Manager™
Locate Cell Phones
View alert locations on an interactive map of your facility, download collated alert data for easy analysis or use the interactive graph feature to quickly identify problem areas and trends. Install Zone Manager™ on premise.
View alerts on facility map in real time
Real time event logging collected from distributed Zone Protectors™
Statistics and Reporting
Alert notification via email or API
Centralized control and management