Solutions
Casinos & Gaming
Detect concealed transmission devices in casinos and gaming facilities.
Locate hidden camera transmission devices and alert security staff. Prevent financial losses and protect the integrity of table games.
Protect game integrity by detecting cell phones and hidden video transmission devices. The integrity of gaming tables is essential to a casino's reputation and financial security. Over many years, casinos have developed significant expertise and technology for detecting and deterring unfair play.
The advent of cell phones and miniature cameras provides the would-be cheat with new weapons. Such devices can be used to transmit real-time video that contains information that can give a player an unfair advantage over the house or other players.
Cellbusters' Zone Protector can detect such transmissions and immediately alert security personnel, allowing them to intervene before the casino or its customers suffer significant losses.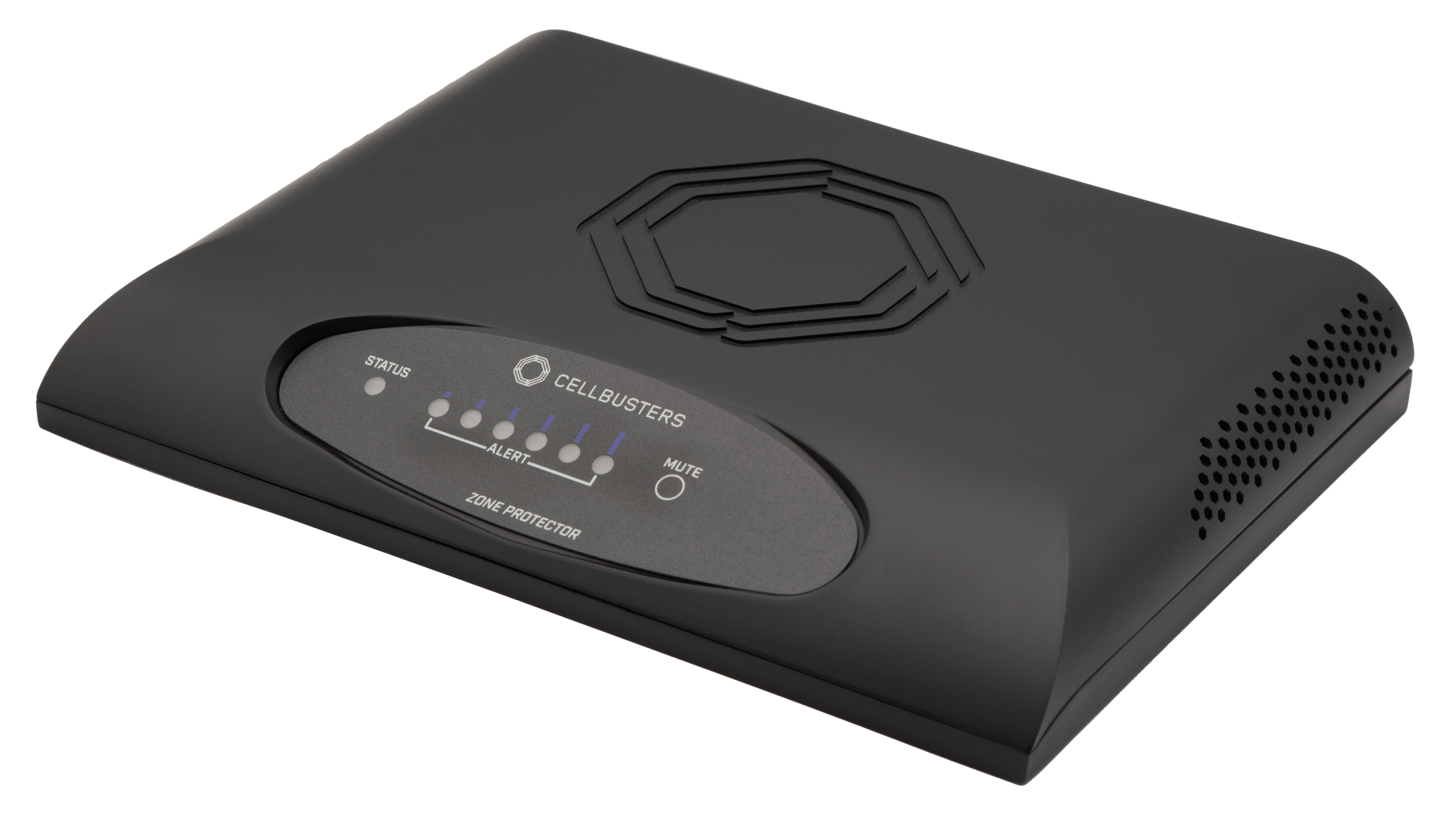 Cellbusters Zone Protector™
Cell Phone Detector
Zone Protector™ is an easy-to-deploy device that discreetly scans for concealed cell phones and user-definable frequencies such as those used by covert video transmitters.
Alert information is immediately sent to Zone Manager, which notifies security personnel of a possible security breach.
The powerful combination of Zone Protector and Zone Manager is the ultimate counter-surveillance solution, protecting the integrity of table games and high-stakes card rooms.
Cellbusters' Casino Suite offers Zone Protector™ and Zone Manager™ with features specific to the gaming industry: for example, monitoring can be focused on the types of transmission that are most likely to be associated with cheating.
Detects hidden cell phone transmissions
Programmable to detect other frequencies such as video senders
Adjustable detection radius for small table areas or larger rooms
Power over Ethernet (POE) for easy deployment
Relay output for timestamp integration with CCTV systems
Software upgradable as new protocols emerge
Fully supported – US Technology – CE and FCC Certification
Centrally monitor for suspicious transmissions from all gaming areas in real time. Zone Manager is a centralized software tool that collects alert information in real time from distributed Zone Protectors located around the casino. As soon as suspicious cell phones or other RF transmission activity is detected, it is logged by Zone Manager and immediately displays the location of the transmission on a map of your premises, alerting security personnel to home in on the potential problem and deal with it swiftly.
Zone Manager™ is a powerful yet easy to use tool that delivers real time information with actionable intelligence.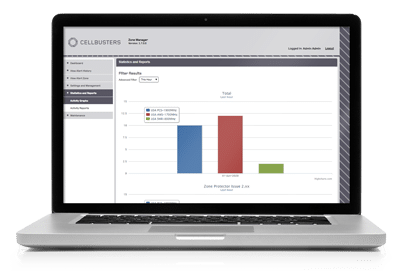 Cellbusters Zone Manager™
Locate Cell Phones
Continuously monitors distributed Zone Protectors and notifies security as soon as a detected frequency alert is raised. View alert locations on an interactive map of your facility, download collated alert data for easy analysis or use the interactive graph feature to quickly identify problem areas and trends. Install Zone Manager™ on premise.
View alerts on facility map in real time
Real time event logging collected from distributed Zone Protectors™
Statistics and Reporting
Alert notification via email or API
Centralized control and management